On the morning of August 30, the inaugural meeting of Zhejiang Modern Supply Chain Development Alliance and Zhejiang Supply Chain Expert Committee was held in Hangzhou. Chairman Wang Dingjie attended the inaugural meeting of the alliance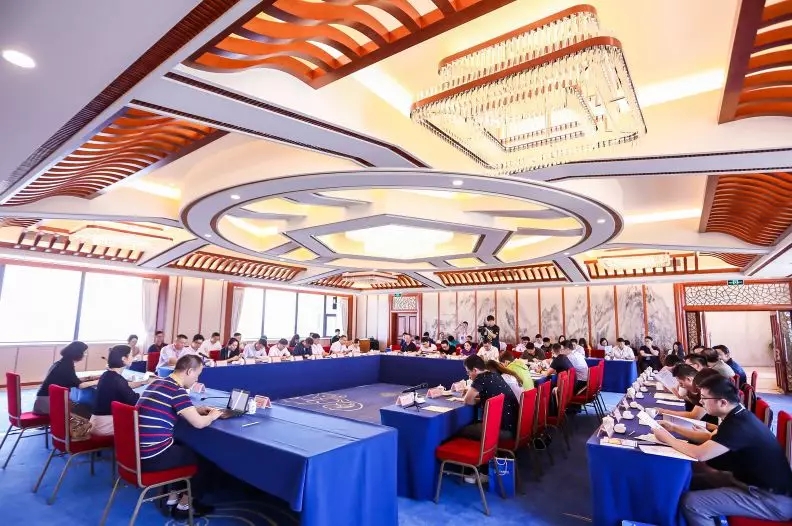 (Provincial Modern Supply Chain Development Alliance Preparatory Meeting)
The meeting held a preparatory meetin firstly , the Secretary-General of the Alliance, Lin Shijun, read the "Decision of Consent to Establish the Provincial Modern Supply Chain Development Alliance."
Then the first general meeting of the alliance and the first meeting of the first council were held, Announce the list of appointment:  directors, deputy directors, executive directors, secretary-generals of the alliance ,
51 companies including Zhongda, Zheshang Zhongtuo, rookie supply chain, Chuanhua Zhilian, Yunji Technology, Huifu etc joined the alliance
Among them, Zhejiang Skytire Supply Chain Co.,Ltd  was elected as the deputy chief of the unit.
   Afterwards,The committee of Zhejiang Modern Supply Chain Development Alliance and  Zhejiang Supply Chain Expert Committee was inaugurated
(Zhejiang Modern Supply Chain Development Alliance  ,Zhejiang Supply Chain Expert Committee opening ceremony)
    At the meeting, Xu Gaochun, the first-level inspector of the Zhejiang Provincial Department of Commerce, asked the Alliance and the Expert Committee to consolidate the service foundation.Make every effort to build a new ecosystem of supply chain, and be a good bridge and assistant for effective communication between government and enterprises, departments and banks.At the same time, on the theme of this matchmaking conference, he pointed out that Zhejiang has great potential in the field of modern supply chain financial innovation and development.
It is necessary to combine the supply chain pilot demonstration construction, vigorously develop supply chain finance, actively standardize and practice supply chain innovation, create an innovative and development atmosphere of co-construction and create a win-win situation, and promote the development of modern supply chain finance in the province.Further stimulate the entrepreneurial innovation vitality of private enterprises, small and medium-sized enterprises, and inject new kinetic energy into the province's economic transformation and upgrading, and help the high-quality development of Zhejiang's economy.
    Zheng Shuwei, deputy director of the Market Construction Department of the Ministry of Commerce, expressed his congratulations and affirmation on the establishment of the Zhejiang Modern Supply Chain Development Alliance and the Zhejiang Supply Chain Expert Committee.
He put forward three requirements for the construction of Zhejiang's supply chain. First, we must innovate the public service mechanism, strive to create a national benchmark, accelerate the establishment of a sound supply chain public service foundation, and form a Zhejiang experience for the field of pilot work and standard setting.
Second, must focus on the theme of supply chain modernization, based on solving the pain points in the development of business, and innovating service carriers and methods.
Third, must establish a sense of going out, actively go out based on Zhejiang, build a larger and more flexible supply chain ecology, and help form a group of influential industrial supply chains nationwide and even globally.