Chairman Wang dingjie analyzed the pain points of current tire industry to director Wang jianyong, Shared the understanding of modern supply chain, introduced the business model of Skytire supply chain, as well as the core competitiveness of the whole tire industry chain including factory sharing, technology research and development, procurement mode, distribution mode and green recycling.
Chairman Wang dingjie introduced the development and operation mode of the company
Wang Jianchong director for beginner's mind
Skytire
 supply chain focused on tire industry a high degree of recognition, and put forward the three constructive Suggestions: 1.
Skytire
 as the head sheave supply chain as a start-up, development speed is amazing, the next step should be based on the tire industry, continue to play a professional, platform and intensification of management ideas, deep industry to the Internet, speed up the development of the industry leading enterprises. 2.It is necessary to accelerate the construction of r&d center, enhance the core competitiveness of
Skytire
 from two aspects of platform and technology, increase the communication with enterprises of the same type, and learn from the operation mode of excellent industrial Internet enterprises and the promotion experience of information platform. 3. It is the government in recent years in industrial Internet, digital economy enterprise support in growing, zone will be around the construction of a batch of, cultivating a batch of, incubation of a batch of echelon training planning and implementation, hope head sheave seize the opportunity and rapid development, with good policies at the same time, the area by the letter of departments at all levels will also actively help and promote enterprise development to the quality of the digital economy.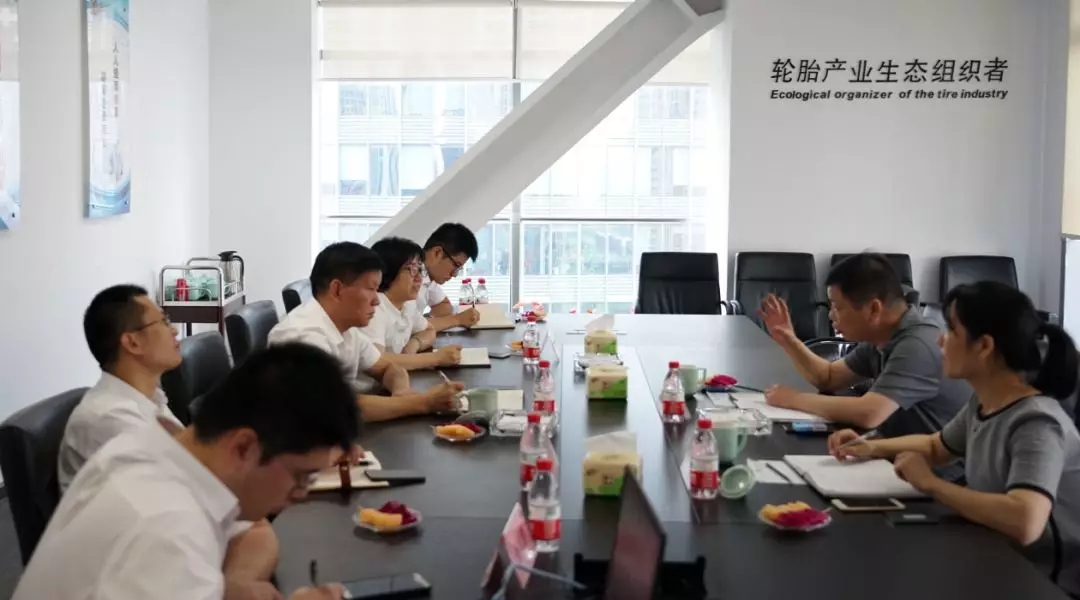 Chairman Wang dingjie carefully recorded at the symposium.
Chairman Wang dingjie highly agreed with director wang jianyong's three constructive Suggestions. And he said,
Skytire
 will seize the opportunity, accelerate the construction of industry for the depth and breadth of the Internet, on the basis of manufacturing based on the traditional industry, focus on technology research and development and platform construction to ensure that the industrial transformation and upgrading and kinetic energy transformation between the old and the new, do more learning, more communication, application, practice internal work, and with the support of government policy, further develop and expand!
Photo be taken by both sides