(Li Xiaofeng, Sales Director of Skytire second Sales Center, presided over the meeting)
    "Nirvana" is the theme of the new launchTRUCKMASTER conference. It conveys a belief and strength. It is the confidence that the Tianlun supply chain is striving for and satisfying the market demand.At the press conference, Zhao Dexiang, vice president of the Skytire supply chain, first introduced the technical system and product planning of "TRUCKMASTER" products to the guests.And introduced Performance, advantages, parameters and features of five new products of TRUCKMASTER.
(Zhao Dexiang, Vice President of Skytire Supply Chain, explains product and technology)
     Zhang Yuxi, deputy general manager of Zibo Skytire Supply Chain, introduced the sales policy of TRUCKMASTER products to the guests.
During the conference, the participating dealers showed great interest in the five new products displayed at the venue. The new patterns, excellent performance, and the brand connotation of the Skytire culture allowed the dealers to further establish the confidence of deep cooperation with the Skytire!
The successful convening of the new product launch conference also raised the popularity and reputation of the Skytire
Believe in the future, "TRUCKMASTER" products will create value for customers and bring new experiences to consumers through upgrading and operation through quality, technology and brand.
(Zhang Yuxi, deputy general manager of Zibo Skytire, introduced the sales policy)
("TRUCKMASTER"Product display)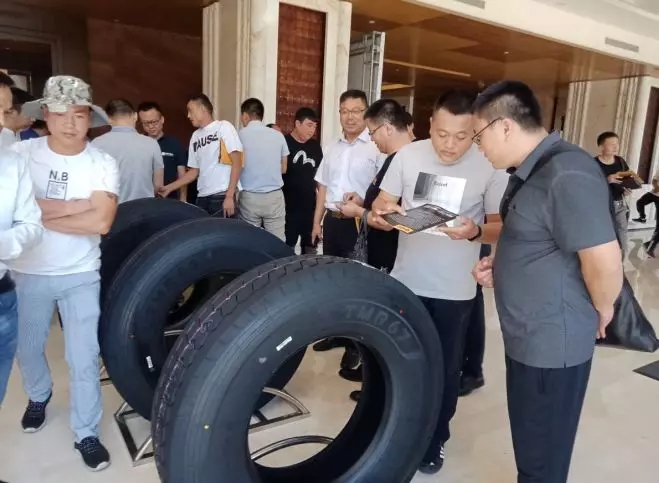 (Salesman: hand-held tape measure, Measure the tread depth)